No matter where people are, professional services are regarded a fundamental means for business success. This success depends on the related professional skills and the enthusiasm of the entrepreneurs. Among the accounting professionals, we are proud to be part of them to deliver our services to the entrepreneurs who require reliable accounting information.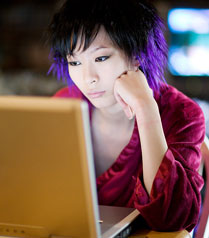 Tax planning has become an ongoing matter along with the entrepreneurs' business growth.

On the other hand, even for individuals without having any business, not claiming a certain tax allowance
is still considered a mistake in not doing any good in his/her tax planning.
We provide accounting and auditing, taxation, company secretarial and business and internal controls consultancy, which are summarized as follows:
Accounting and Auditing
Conduct Statutory Audits of annual accounts of companies;
Conduct Investigations for specific purposes;
Conduct Internal Controls Audit for business;
Maintain Accounting Books and Records and prepare accounts;
Prepare different types of Financial Reports; and
Assist companies for Initial Public Offering in the Main Board and the
Growth Enterprise Market of The Stock Exchange of Hong Kong Limited.
Taxation - Individuals/Companies/Partnership
Prepare and submit Tax Returns;
Assist in handling IRD enquiries, Tax Field Audits, Tax Investigations and Appeals;
Act as Tax Representative, prepare and review Tax Returns; and
Design Tax Plans and provide advice on tax matters.
Company Secretarial
Assist in setting up Local Companies and Offshore Companies;
Refine Company Structures;
Prepare and file minutes, statutory records, annual return;
Apply for Business Registration;
Assist in handling Company Liquidations and Insolvency Matters;
Assist in handling Company De-registration or Winding up matters;
Incorporate Charitable Institutions under the Companies Ordinance; and
Provide advices for the operations of Charitable Institutions.